# LittleGhosts: an Introduction
LittleGhosts are a collection of 10,000 2-in-1, 2D/3D NFTs which are the centerpiece of our ecosystem. They will function as your main character skin for our upcoming Greek Mythology and Underworld-based play-to-earn MMO game. Originating on BNB chain, we have now bridged them to CRO, ETH, FTM, AVAX, MATIC, and ONE.
# PixelSweeper Community Vote
LittleGhosts have been nominated by the PixelSweeper community for the chance to have their floor swept (opens new window) from the mint and trading revenue of PixelSweeper.
The vote opens on Jun 6, and the three winning collections will have a total of $50,000 in BNB spent sweeping their floor.
In order to vote you need to have your PixelSweeper NFTs staked at pixelsweeper.com (opens new window)
# LittleGhosts Inspiration
The team wanted to make a beautiful game around Greek Mythology with beautiful characters and also wanted to make it a bit different. Ghosts are different than the traditional Humanoids we see in games.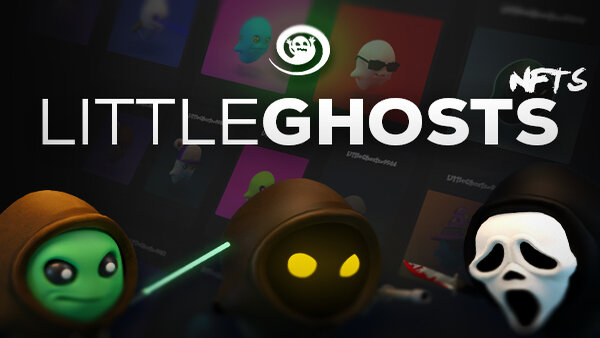 # Rarity and Ranking
LittleGhosts rarity is based on rarity of traits of the NFT. Rarity score on Rareboard (opens new window) is a good indicator. Super rare custom ghosts will have special abilities in game.
You also receive in-game character bonuses, which are better with a higher rank NFT. See our whitepaper for more info at Whitepaper.Littleghosts.com
# Utility and Function
LittleGhosts function as your character in our P2E MMO game (currently in Alpha phase). Depending on NFT rank, you gain in-game buffs for your character. You also receive passive, volume-based BNB/wBNB rewards for holding ghosts.
# Why Build on BNB Chain?
At the time, ETH fees were way too high and other chains not yet popular. BNB Chain was the easy choice. With that in mind, we have gone cross-chain to 6 other chains and will also allow these NFTs from different chains to be used in the game.
# Useful Links
# Official website
littleghosts.art (opens new window)
# Twitter
twitter.com/LittleGhostsNFT (opens new window)
# Telegram
t.me/LittleGhostsNFT (opens new window)
# Discord
discord.gg/w6JxRtVarM (opens new window)
# Marketplace