# K(AI)
K(AI) is a fully community-driven DAO that allows holders to earn passive income by holding NFTs and vote how to spend the funds in the community wallet.
# Mint on Rareboard
K(AI) will be available to Mint on Rareboard from June 28, with a mint price of 0.05 BNB.
2.5% of all volume for all K(AI) mints will be used to sweep the PixelSweeper floor, as K(AI) is minting exclusively on Rareboard.
PixelSweeper (opens new window) is a collection of 10,000 robots, created by Rareboard, who are busy sweeping the floor on BNBChain and redistributing the swept NFTs back to PixelSweeper holders
# K(AI) Inspiration
Making a robot themed NFT collection came naturally. The founder really didn't want to make yet another monkey/ape inspired collection, he simply loves robots and AI.
The founder decided to create his own collection when he understood that utilities could bring some value to a NFT, just other than being a nice image to look at. Utilities were very important for him in this project, to make sure our holders feel the value of the NFT. And he hopes to bring even more utilities in the future.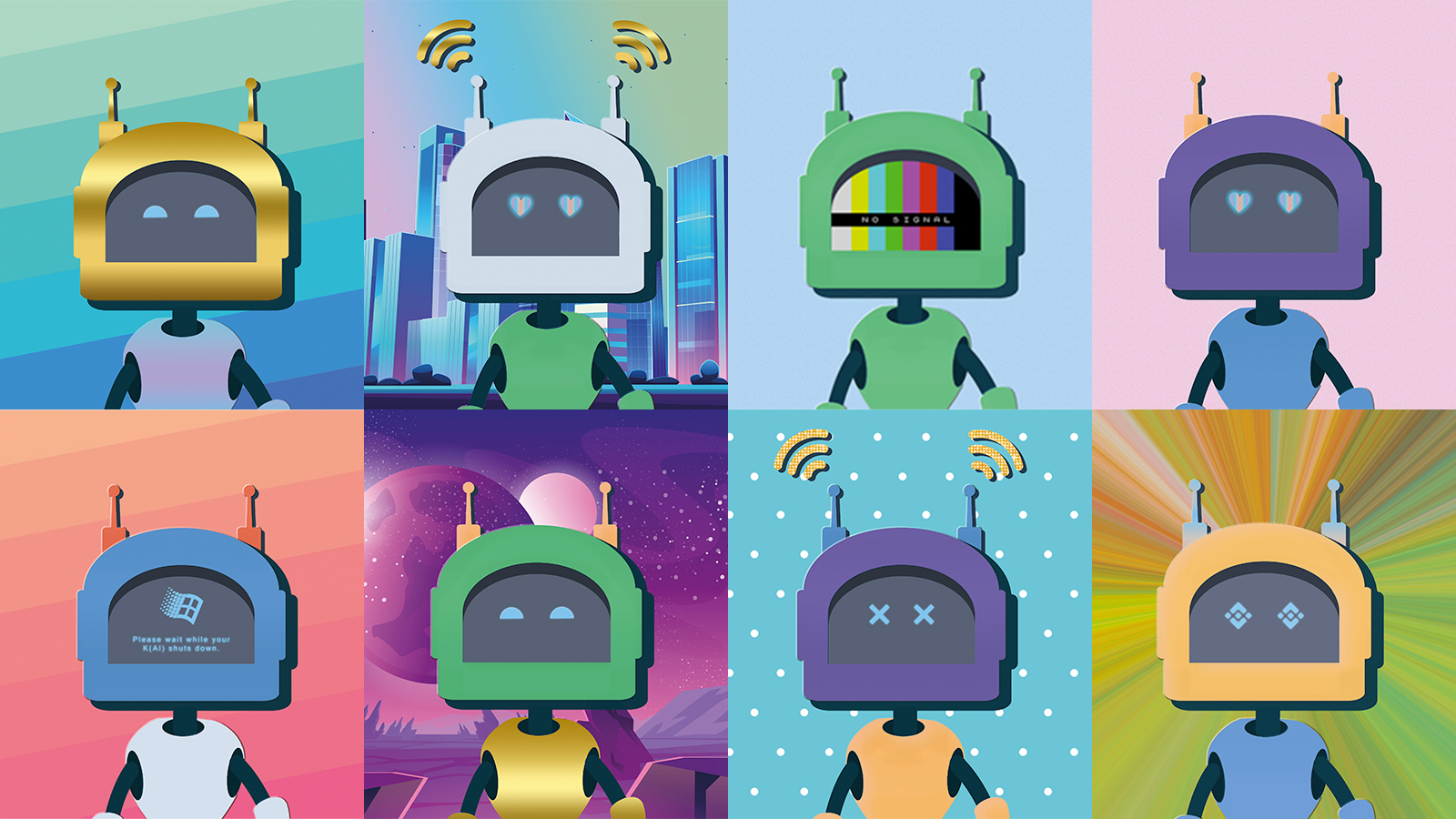 # Utility
There are several utilities:
Passive income: 5% of the mint fee goes back to all holders equally. 2% of the marketplace commission goes back to the holders.
Governance/voting - Each NFT acts as a voting token, you canl vote how to spend the funds in the community wallet.
# Why Build on BNB Chain?
Before I started this NFT project I used to day trade crypto, mostly in the BNB Chain. I can't stand high gas fees either. And the BNB community is simply unique, I don't think this type of collaboration exists in other blockchains.
# Useful Links
# Official Website
kaionbsc.club (opens new window)
# Twitter
twitter.com/KAIonBSCDAO (opens new window)
# Telegram