# Gooodfellas Mint Pass
The Gooodfellas Mint Pass is a collection of 1,000 animated 3D NFTs, created by Ram Design, Illusionist Dude and Vacheh, well known for their work on the PixelSweeper (opens new window) collection.
The Gooodfellas Mint Pass will act as the key for each of the 4 corresponding Gooodfellas collections, including our fourth and final collection which will be an artist mashup with the beloved Cecy Meade (opens new window).
Mint Pass holders are entitled to exclusive holder only incentives including: guaranteed presale for each collection, one free NFT from each collection, two free airdrops from separate Gooodfellas collections, as well as a reduced mint price compared to those who do not hold a mint pass.
The Gooodfellas Mint Pass will mint exclusively through Rareboard (opens new window), and will be limited to two Mint Passes per wallet.
# Mint on Rareboard
Gooodfellas Mint Pass will be available to Mint on Rareboard for 1 BNB:
Presale: June 28 - 14:00 UTC
Public: June 29 - 14:00 UTC
2% of the volume for all Gooodfellas Mint Passes will be used to sweep the PixelSweeper floor, as Gooodfellas is minting exclusively on Rareboard.
PixelSweeper (opens new window) is a collection of 10,000 robots, created by Rareboard, who are busy sweeping the floor on BNBChain and redistributing the swept NFTs back to PixelSweeper holders
# Gooodfellas Inspiration
Coming off of the success from PixelSweeper, feeling the love from the BNB Chain community, and seeing the demand for high quality innovative NFTs, the team began to brainstorm ideas for delivering quality NFTs to the BNB Chain community, in a new and innovative way.
With the gears already turning about plans for future collections, the team united as one under the Gooodfellas umbrella and came up with an idea to do the Gooodfellas Mint Pass as a means of providing instant value for holders, while also rewarding those investors within the BNB Chain community that consistently invest in NFT projects.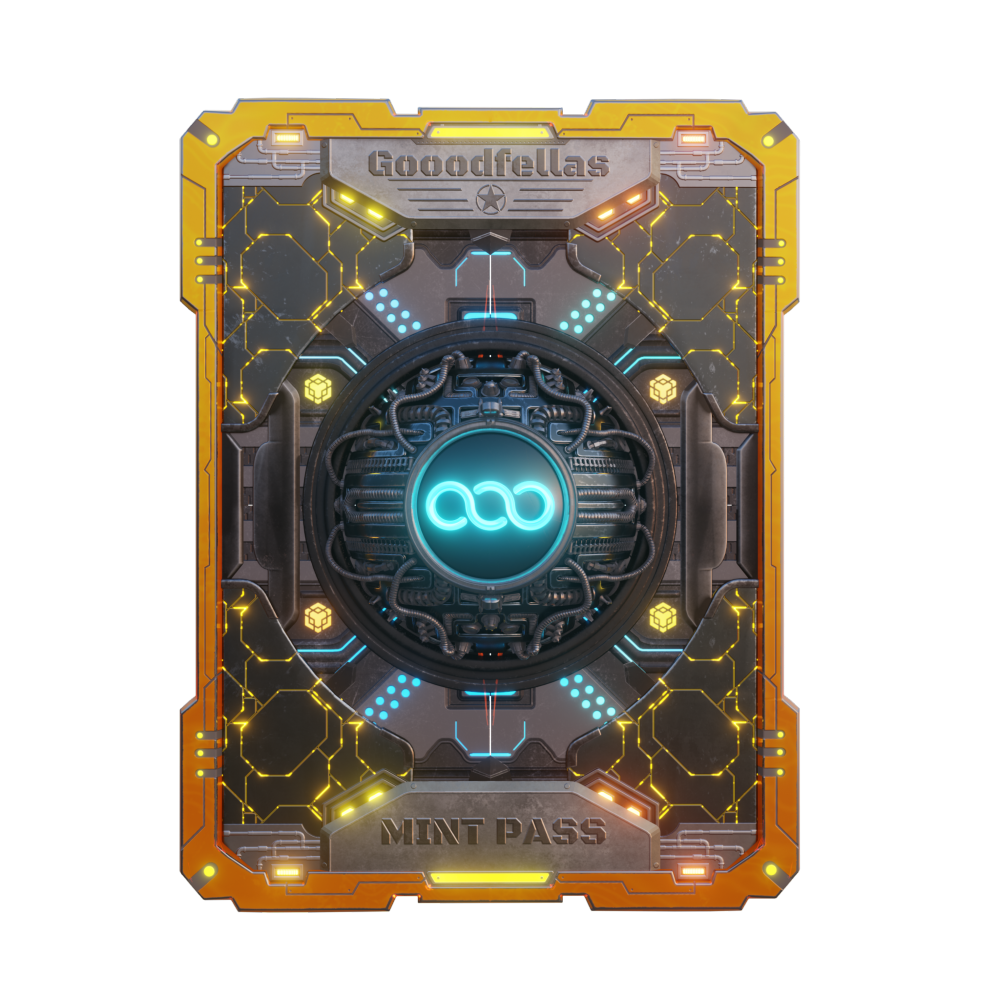 # Utility
When you have a team of artists like Gooodfellas, art IS your greatest asset and utility.
Thanks to their amazing artists, they're able to do things like airdrop free limited edition NFTs to the Mint Pass holders throughout our Project Map (not raffle them, but give them away to each Mint Pass holder)
Gooodfellas being connected to Sweepers through their artists, also plan to tie their utility to Sweepers, but they are taking a fresh approach
In addition to the value provided through the Mint Pass, Gooodfellas will reserve a portion of proceeds from the minting of each collection and hold it in their Community Fund.
They will use the community funds to sweep medium rare to rare sweepers, or Sweepers of high value (listed below avg price based on rarity, traits, etc)
They'll then stake those Sweepers and keep them staked, which automatically enters the fund for the weekly Staker & Community vault drawings
From there, they will use a % of community fund to purchase tickets for the weekly Player Pot draws, and allocate tickets to Gooodfellas holders. More will be shared about this in the future.
This will allow the project to be entered in all 3 PixelSweeper drawings each and every week, and any of the NFTs won will be distributed to their holders
# Why Build on BNB Chain?
Is there even another choice?

Watching how successful PixelSweeper was, there was no question for Gooodfellas that BNB Chain would become our home.

Speaking for myself personally (as KC (opens new window)), BNB Chain has been my home for a long while now, and the community has grown to become like a family. Everything I've done in my web3 career up to this point has been geared towards the growth of BNB Chain. Gooodfellas is just the next step in that evolution.
# Useful Links
# Twitter
twitter.com/Gooodfellas_Nft (opens new window)
# Telegram