# Introducing: CryptoSheep
CryptoSheep is a game where your sheep NFTs can be killed if the holder of the wolf NFT is sent to your wallet. Once you have the wolf NFT, you can send to a wallet, kill their sheep and get a 1.25 BNB bounty!
# Mint on Rareboard
The mint will start on Rareboard the 24 september at 18:00 UTC.
The price is 0.125 BNB for 1 pack (5 NFTs)
Only 200 packs are available so the total suply is 1000 NFTs
1% of the volume for all CryptoSheep minted on Rareboard (opens new window) will be used to sweep the PixelSweeper floor.
PixelSweeper (opens new window) is a collection of 10,000 robots, created by Rareboard, who are busy sweeping the floor on BNBChain and redistributing the swept NFTs back to PixelSweeper holders
Rareboard (opens new window) is an NFT Marketplace Aggregator that lets you find and buy the best NFTs from multiple marketplaces at no extra cost than buying direct on those sites.

Currently 25% of all revenue generated by Rareboard is being used to sweep PixelSweepers. That means you can support the PixelSweeper floor by minting and buying NFTs via rareboard.com (opens new window), at no extra cost to you
# CryptoSheep Inspiration
Bring some Fun in the Bearmarket. Minter have the chance to make a 10x, and the Odds are great: 1:20 !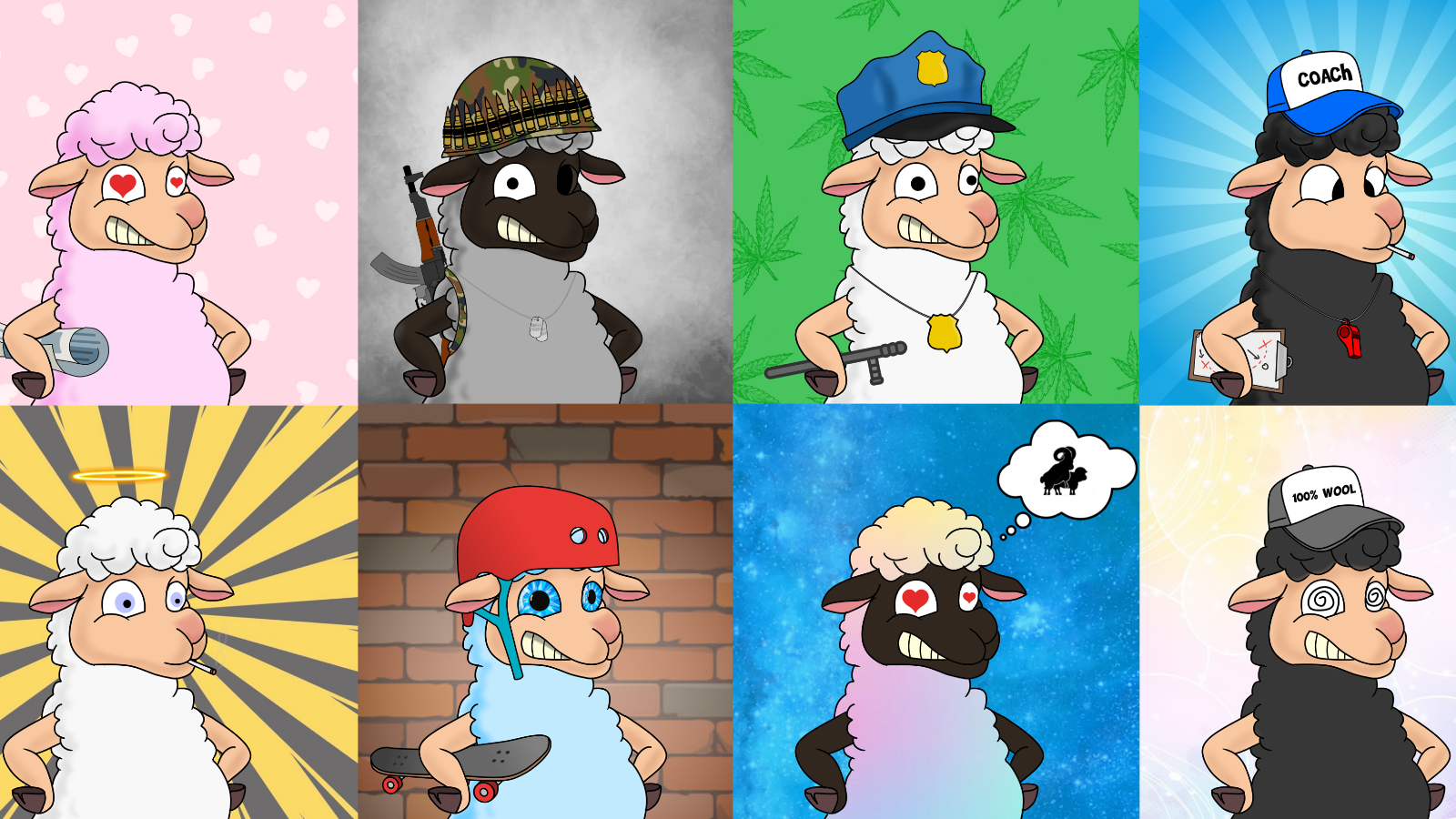 # Utility
The NFTs are Charakter in a NFT-Game, after the Game ended the NFTs turn into Artwork, but LightsOut will create a new Game, where Holder of CryptoSheeps get some benefits.
# Why Build on BNB Chain?
Our Main Collection LightsOUT is on BSC, so we continue use this awesome Chain. The fun we create is for our Friends in the Space.
# Useful Links
# Twitter
twitter.com/lights_out_bsc (opens new window)
# Telegram