# Homie Wars: an Introduction
The first collection (First Edition) of in-game/metaverse NFT skins. Featuring thirty different playable characters, each with its own set of skills and attributes, for collectors and gamers to enjoy alike. This collection also contains two cameo collaborations from our friends and partners at PixelSweepers (opens new window) and BSC News (opens new window), exclusively available in this minting event ONLY.
# Mint Homie Wars on Rareboard
500 Homies will be available to mint on Rareboard the 8 September at 14:00 UTC for 0.25 BNB
1.25% of the volume for all Homie Wars minted on Rareboard (opens new window) will be used to sweep the PixelSweeper floor.
PixelSweeper (opens new window)is a collection of 10,000 robots, created by Rareboard, who are busy sweeping the floor on BNBChain and redistributing the swept NFTs back to PixelSweeper holders
Rareboard (opens new window) is an NFT Marketplace Aggregator that lets you find and buy the best NFTs from multiple marketplaces at no extra cost than buying direct on those sites.

Currently 25% of all revenue generated by Rareboard is being used to sweep PixelSweepers. That means you can support the PixelSweeper floor by minting and buying NFTs via rareboard.com (opens new window), at no extra cost to you
# Homie Wars Inspiration
We wanted to bring forth a free-to-play, free-to-earn game that was non-stop action and a great time for participants of all ages and demographics. We took great inspiration from Fall Guys, and other family-friendly battle royale style games to come up with what is the blockchain's most fun and exciting gameplay. To top it off, we housed it all in a metaverse with a variety of fun activities and events that supports the connecting and building of the BNB Chain. We will be introducing subcommunities for our partners, in the form of real estate; and we have game skins that are unique to our partnered communities' collections. The Homieverse is a home to all of our BNB-Mates.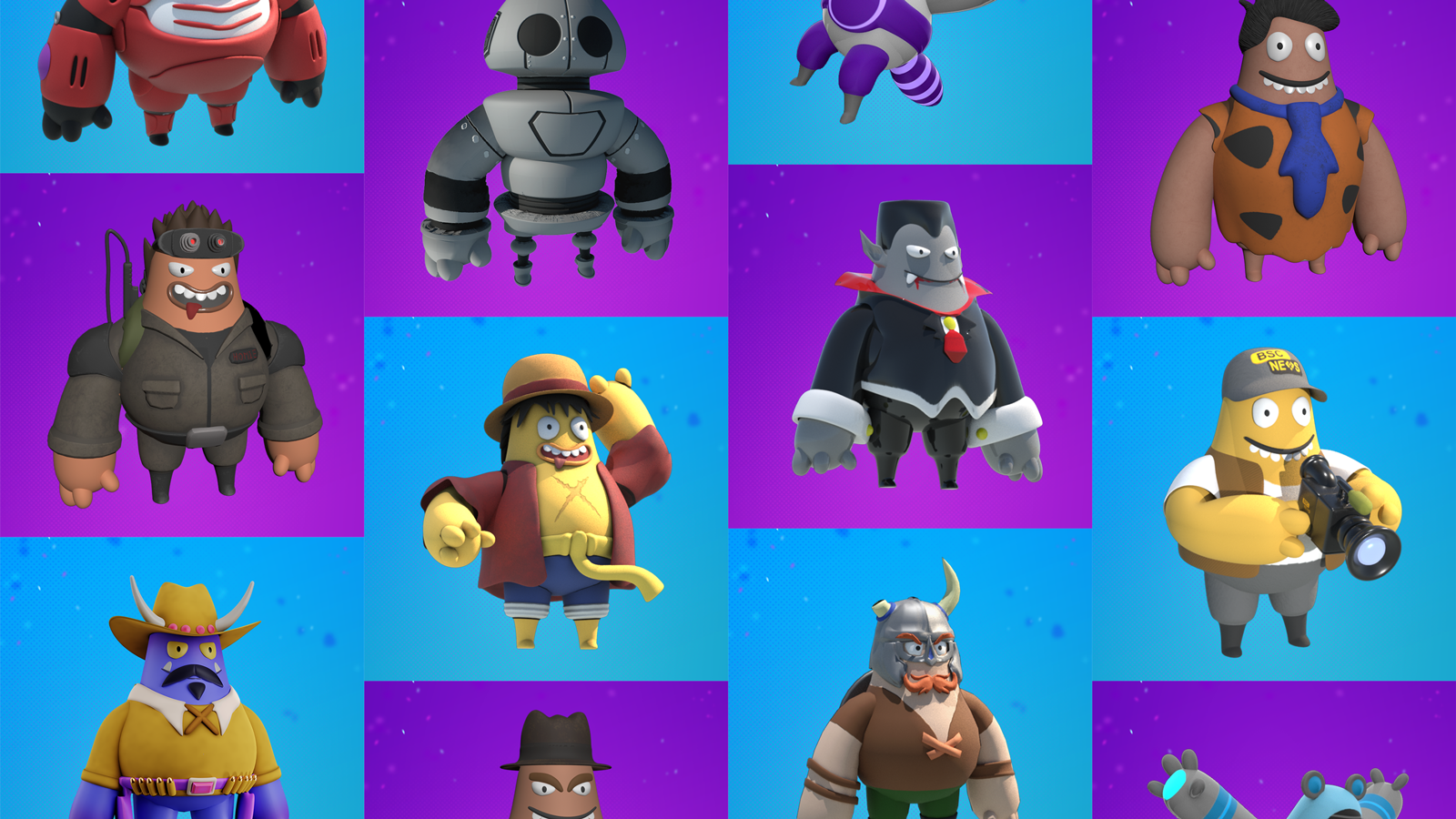 # Homie Wars Utility
The primary function of the collection is to act as in-game/metaverse player skins; each skin presents its own skill sets and mutable attributes. Users will be able to train their NFTs to adjust these skill sets, name their NFTs, and the history of the NFTs will be recorded to track performance, previous owners, and activity in the metaverse. But in addition to all of this, we have some special surprises to reveal in the coming weeks regarding additional benefits these NFTs can bring to investors and gamers alike.
# Rarity and Ranking
Common: 55%
Epic: 35%
Legendary: 10%
# Why Build on BNB Chain?
Why BNB Chain? Because this is our home! Our team has called the BNB Chain home since day one; from trading tokens, to collecting NFTs, to becoming builders in the space and bringing innovation to the GameFi space. While we look to introduce other blockchains in the future, we will ALWAYS call the BNB Chain home and we will ALWAYS look to bring as much value to our BNB-Mates.
# Useful Links
# Official Website
homiewars.com (opens new window)
# Twitter
twitter.com/homie_wars (opens new window)
# Telegram
t.me/homiewars (opens new window)
# Discord
discord.gg/HomieWars (opens new window)
# Marketplace