# 3D Brave Tigers: an Introduction
3D Brave Tigers include 10,000 unique NFTs, where each tiger has its own story, live like a king tiger.
# Buy 3D Brave Tigers on Rareboard
Brave Tigers are available to Buy on Rareboard (opens new window)
0.5% from all 3D Brave Tigers sold on Rareboard will be used to sweep the PixelSweeper floor in June.
Rareboard (opens new window) is an NFT Marketplace Aggregator that lets you find and buy the best NFTs from multiple marketplaces at no extra cost than buying direct on those sites.
Currently 50% of all revenue generated by Rareboard is being used to sweep PixelSweepers. That means you can support the PixelSweeper floor by minting and buying NFTs via rareboard.com (opens new window), at no extra cost to you.
The more you use Rareboard, the higher your chances to win one of these PixelSweepers.
# 3D Brave Tigers Inspiration
3D Brave Tigers includes 10,000 unique tiger NFTs and the main idea was to mirror a real life style. The creator's idea is that each human is a tiger that saves his family and friends. and every person has a moment in their life that can live like a king tiger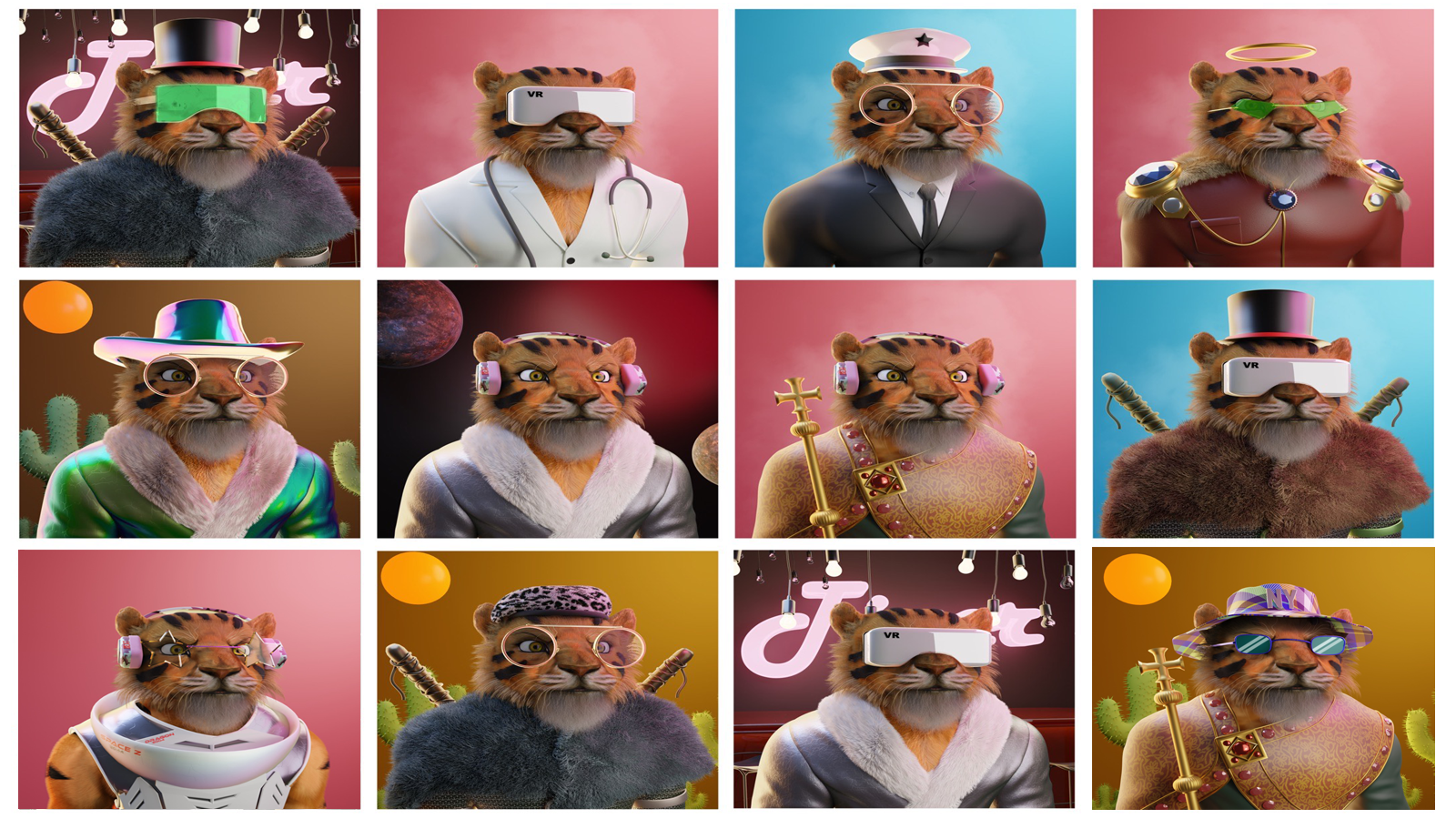 # 3D Brave Tigers Utility
There are several utilities:
After the collection volume reaches over 100BNB, 50% of each sale from the creator will be given to all holders
There will be a native token in Q4 2022 for holders who stake their NFTs and the token will be listed on some DEX/CEX exchanges, so the holders can benefit from this too.
There will be a lottery for each buyer or holder that 0.5% of total monthly transaction will be given to 3 lucky persons, this one starts in Q3 2022
# Rarity and Ranking
For now, there is no difference from rare NFTs and normal NFTs when it comes to the utilities. They will make some unique nfts for our big holders or lottery winners based on community demands.
# Why Build on BNB Chain?
BNB Chain is smart, fast, and lower gas fees.

Many people just trust Binance as exchange and prefer to work with bnb chain like what i do.

In my idea BNB chain have a great community and the community always support each other that is why i prefer to work with BSC.
# Useful Links
# Twitter
twitter.com/3dbravetigers (opens new window)
# Discord
discord.gg/3dbravetigers (opens new window)
# Marketplace